The Perfect Pup — an offshoot of Canine College, Bow Wow Resort — was established in 2005 by Robin Billings. This Cape Cod, MA location offers a full range of dog grooming, training, and boarding services. The Perfect Pup uses the most up to date and motivational obedience and behavior techniques available.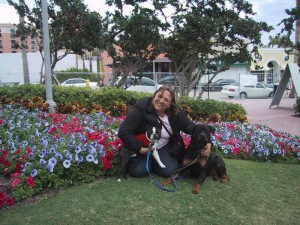 In-Home Dog Sitting:
There's no place like home, which is why we have no trouble heading over to your home to dog sit. We will make sure your dog is comfortable, has enough food and water, and is let outside to stretch their legs. Contact us to see if your dog qualifies for in-home dog sitting.
Dog Training:
We offer a full range of dog training classes in Cape Cod, from beginner to advanced. Private lessons, group classes and in-home dog training programs are available. Be sure to book ahead of time for in-home dog training. Our knowledgeable staff will be sure to help your dog make positive behavioral changes, all while showing you the best way to train your dog on your own.
Dog Day Care:
Is your dog super social? Perhaps they have a lot of energy? Doggie daycare in Cape Cod includes heading to the dog park, taking a nature walk, working through agility courses and strolling on the beaches. We guarantee by the time you pick your dog up at the end of the day that they will come home relaxed and well behaved.
About The Perfect Pup
Robin is one of 114 professional dog trainers nation wide to receive her Professional Dog Trainers-Knowledge and Skills Assessed certification. An extensive written exam and video tape test showing the trainer teaching serveral different owners and dogs learning new training skills is required as well as hundreds of instructional hours of training. Ongoing continuing education is required through the classes, videos, seminars and books to stay updated on the latest postive training techniques.
For more information or to schedule a training session, call 561-626-3908.