Here at Canine College, we have several Malinois puppies available for you to call yours. For more information about this bread, keep on reading.
Learn More About Belgian Malinois
An unbreakable bond is formed between the intelligent, confident, and versatile Belgian Malinois and its human partner. Standing 22 to 26 inches tall, Belgian Malinois are square-built, proud, and alert herders. Solid and muscular but more elegant than bulky, they possess an honest, no-frills appearance, as befits a breed built to work hard for its food. Their coats have many different colors, from rich fawns to deep mahoganies. Dark, Belgian chocolate-colored eyes and black ears are typical characteristics of these dogs. You know how bright and eager Malinois can be if you've seen them perform an obedience routine. Their adored owners must provide ample exercise, and they love to be alongside them at all times. 
Malinois for Sale at Canine College
Hercules
Meet Hercules, one of the handsome Malinois looking for the perfect home. He has been getting trained with us since he got here! Parents are OFA certified and also trained by us as working dogs who hunt bed bugs. Hercules has a very playful disposition, and with any Shepard breed, especially Belgian Shepards, he would do best in an active home. Working/sport dog potential. He is socialized with other dogs and goes out to daycare each day.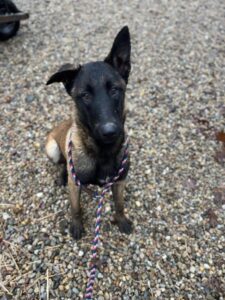 Belgian Malinois Puppies
Here, we have some Belgian Mal Pups that will be ready to take home in the beginning of March. Please send us a message and we will text you with the breeder's information.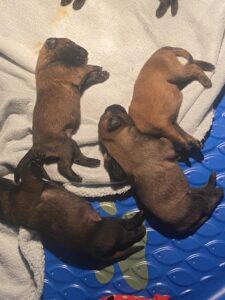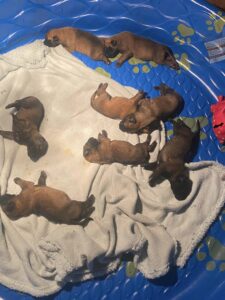 Contact Canine College for More Malinois Information
To learn more about the Belgian Malinois we have for sale, please don't hesitate to contact us at Canine College. To reach us, please call 781-767-3908, fill out a contact form on our website, or visit us at 70 White Rock Spring Road in Holbrook, MA. We can't wait for these pups to find their forever home.